Lois Gregory
I was lucky enough to be taught by Royah for 13 years and the lessons I learnt at Silverlee will stick with me forever! It's a place where you are encouraged to be yourself, work as a team and push yourself to become the best performer you can be. I can honestly say that if it hadn't been for Royah and the training I received at Silverlee, I would not have had the opportunity to pursue my dreams further at Italia Conti Academy for college. I am now going into my last year of training at Conti, and I still remember so many things Royah taught me, things I will keep with me forever as they shaped me as a performer.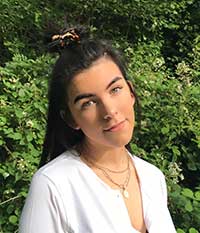 Lilly
I spent the entirety of my teenage years training at SilverLee Stage School followed by SilverLee Theatre Company and the classes were the favorite parts of my week.
I went from no dance or singing experience whatsoever and little confidence, to gaining some of the lead roles in our musical pieces and passing dance exams with flying colours in the space of a year. Royah pushes you to be your best and you are taught in such a professional manner.
I made friends for life, and have carried the skills I gained at SilverLee all the way to university, and can honestly say I would not be such a confident Law student if it wasn't for SilverLee.
Niamh
It was such a privilege to be taught by Royah and attend SilverLee Stage School. Working and training with Royah I learnt more than performance skills and professionalism, but life lessons I will hold dearly to me forever. The comfortable and supportive environment combined with the love and encouragement for one another is one of a kind. The confidence I have today is largely due to my time at SilverLee and will stay with me as I shape my career.
I am now pursuing contemporary dance studies at University of Roehampton in London. I am so excited to see what the future holds and will never forget what SilverLee and Royah taught me.