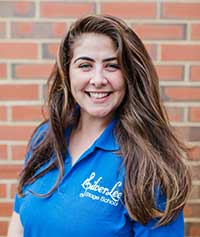 Royah Hamed
Principal
Royah trained at the prestigious Italia Conti, graduating as Head Girl in July 2011. Whilst training, Royah worked professionally too. She filmed Harry Potter and the Deathly Hallows, Part 2 for two years. She also played Tara the Goddess in Trisha Walsh-Smith's musical 'Change the Day' which featured on Pineapple Dance Studios and she has also filmed with MTV for a series called 'Flash Prank' which was aired all over Europe.
Since graduating, Royah has choreographed for HQ Theatres several times. She has worked as a vocalist and a dancer in Cyprus and was also lucky enough to work behind the cameras in America for 10 weeks. Since being back in the UK, she has choreographed for HQ Theatres again and also Sky Living and her fingers are crossed for her choreography to make the edit!
Royah still works professionally and loves teaching and working with children and young adults in this industry.
Her aim is to pass on her knowledge to the pupils she teaches so they can be successful in their career choice.
---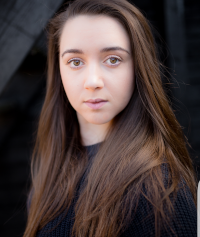 Chole
Dance Instructor
Chloe grew up in Eastbourne where her love for theatre and dance began, she then went on to further her study in theatre at Bird College.
Teaching has always come natural to Chloe, she started by assisting dance and musical theatre classes at the age of 14 and from then on her passion for teaching grew. Chloe is now a qualified ISTD dance teacher in Modern Theatre and Tap.
Alongside teaching Chloe has performed locally for many years and has more recently worked for QDOS Pantomimes. Chloe is also known for directing and choreographing for many ameture and youth produtions in East Sussex.
Chloe is excited to be teaching at SilverLee Stage School helping to broaden the students knowledge in different technical dance styles.
---